After designing the calendar by myself for first editions, with the 2015 edition that I go in a different direction : I ask other designers to work with me.
The normal edition cover is printed on white paper with 2 colors. Both editions come with an extra cover which unfolds as a stander for the calendar. The calendar will be composed of 13 20x14 cm cards printed on 700g colorplan papers : 6 light colors papers with black printing / 6 dark colors papers with light printing. The front cover has been designed by Kevin Cantrell. I happy very pleased to collaborate with him as his very detailed typographic style is perfect for letterpress printing.
For every edition, I ask graphic designer and typographer to create unique font work. This year edition will feature unique designs by Matt Stevens , Jef Millotte, Scott Biersack, Tom Ludd , Renaud Orange, Tomasz Biernat, Joseph Alessio, Radim Malinic, Salih Kucukaga and Eric Kass. Thanks to the success of the crowdfunding campaign, all the issue will come with a duplexed pages and a box set that unfold as a stander for the calendar !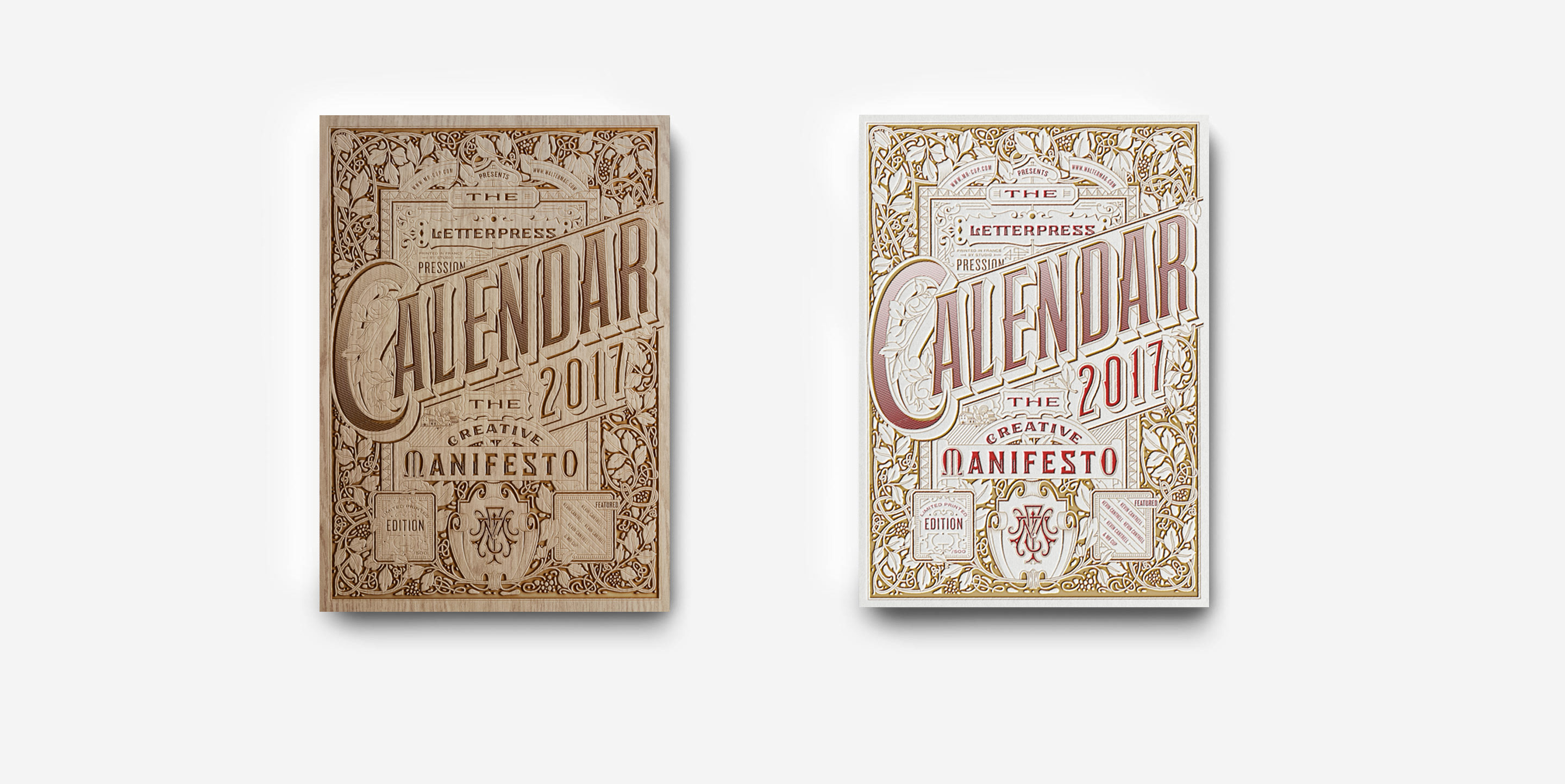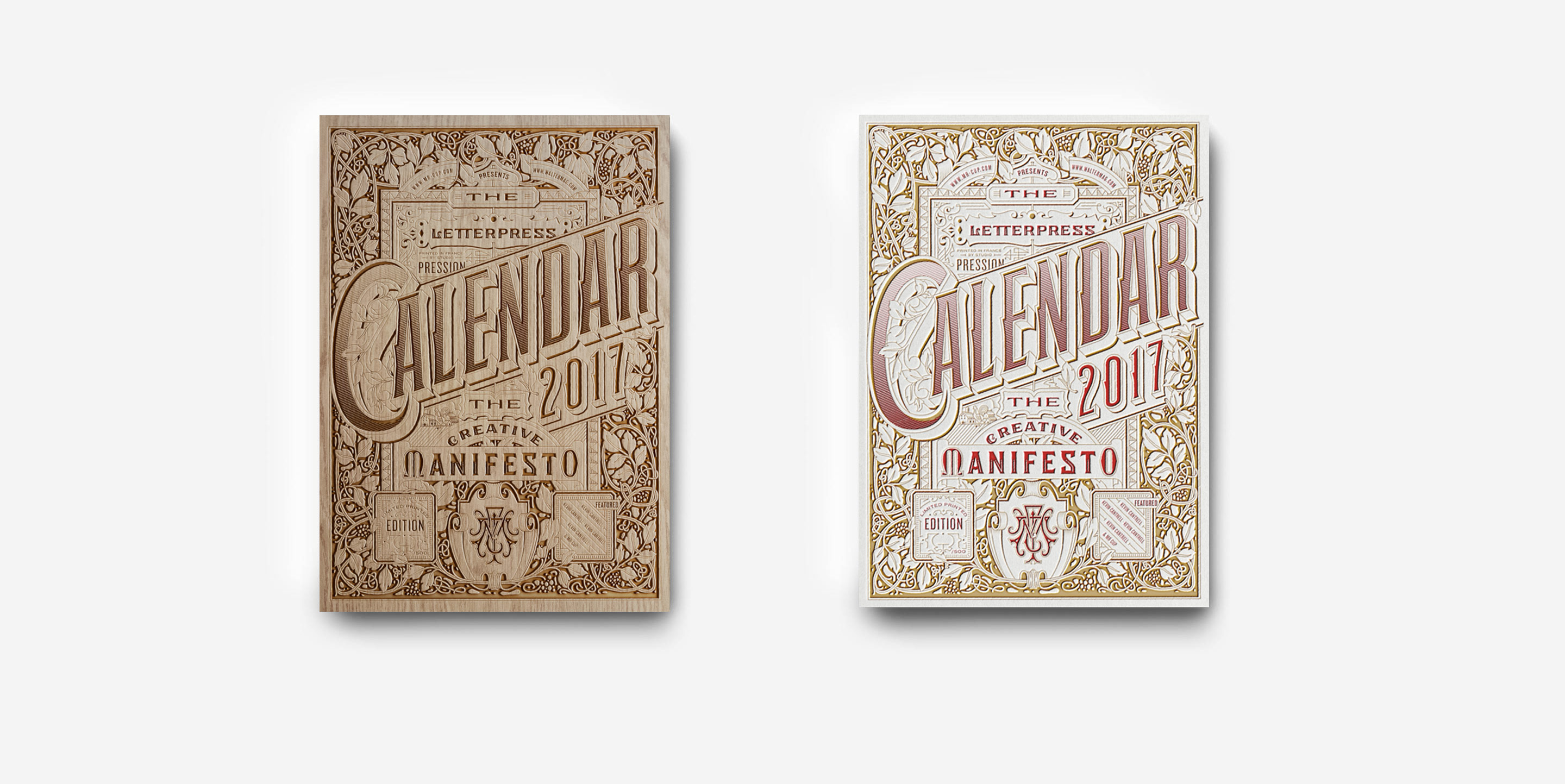 For the 2016 edition, I ask other creatives to design unique work : Mark Van Leeuwn, Bryan Patrick Todd, Andy Luce, Scott Biersack, Tomasz Biernat, Eric Kass, Joseph Alessio, Salih Kucukaga & Rafael Araujo. The front cover has been designed by Renaud Orange. 2 editions were done, a deluxe edition which comes with a copperplate printed black cover and with copperplate foil edging while the normal edition has 2 colors cover printed on white paper. Each page was printed in one color, according to the season !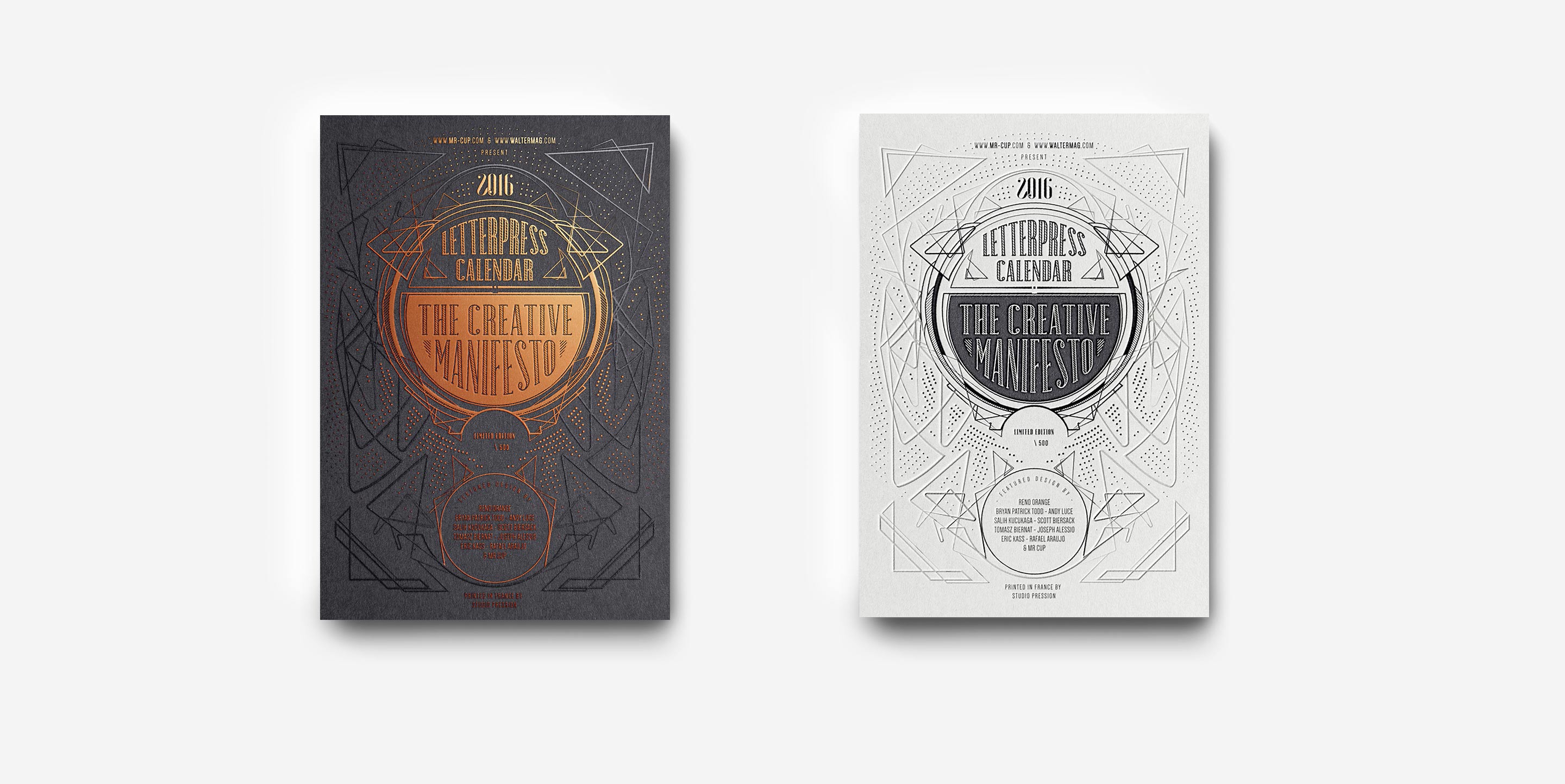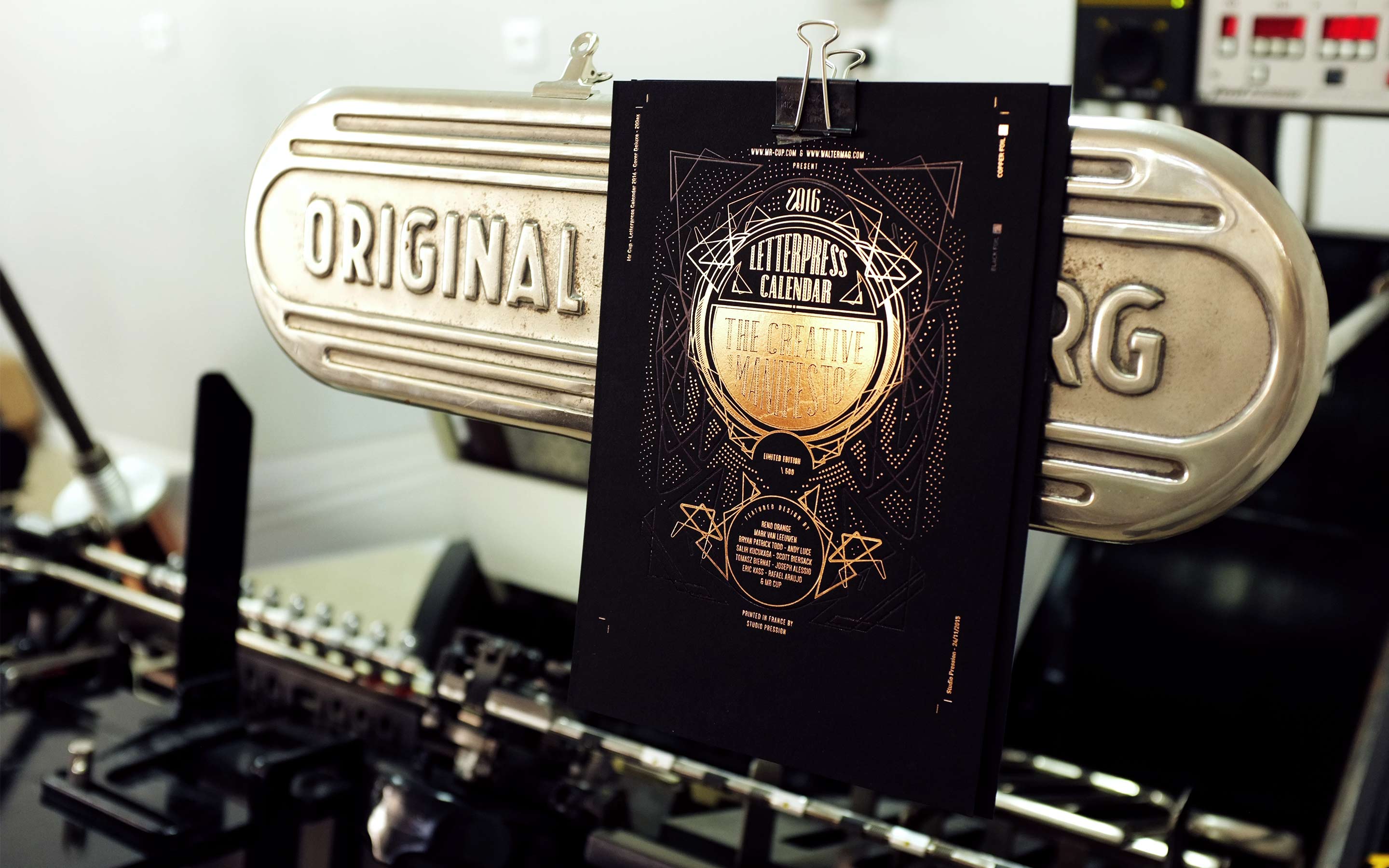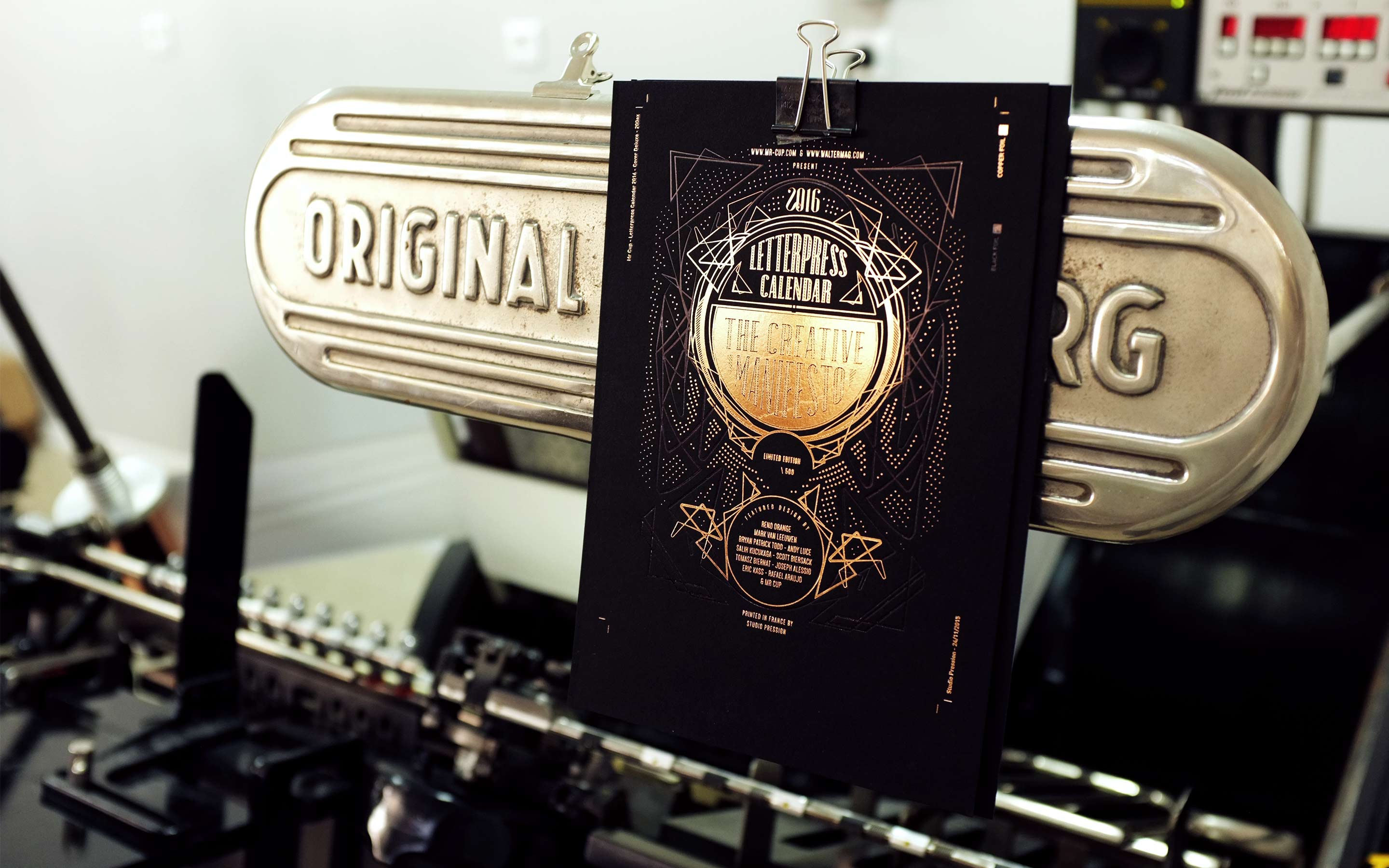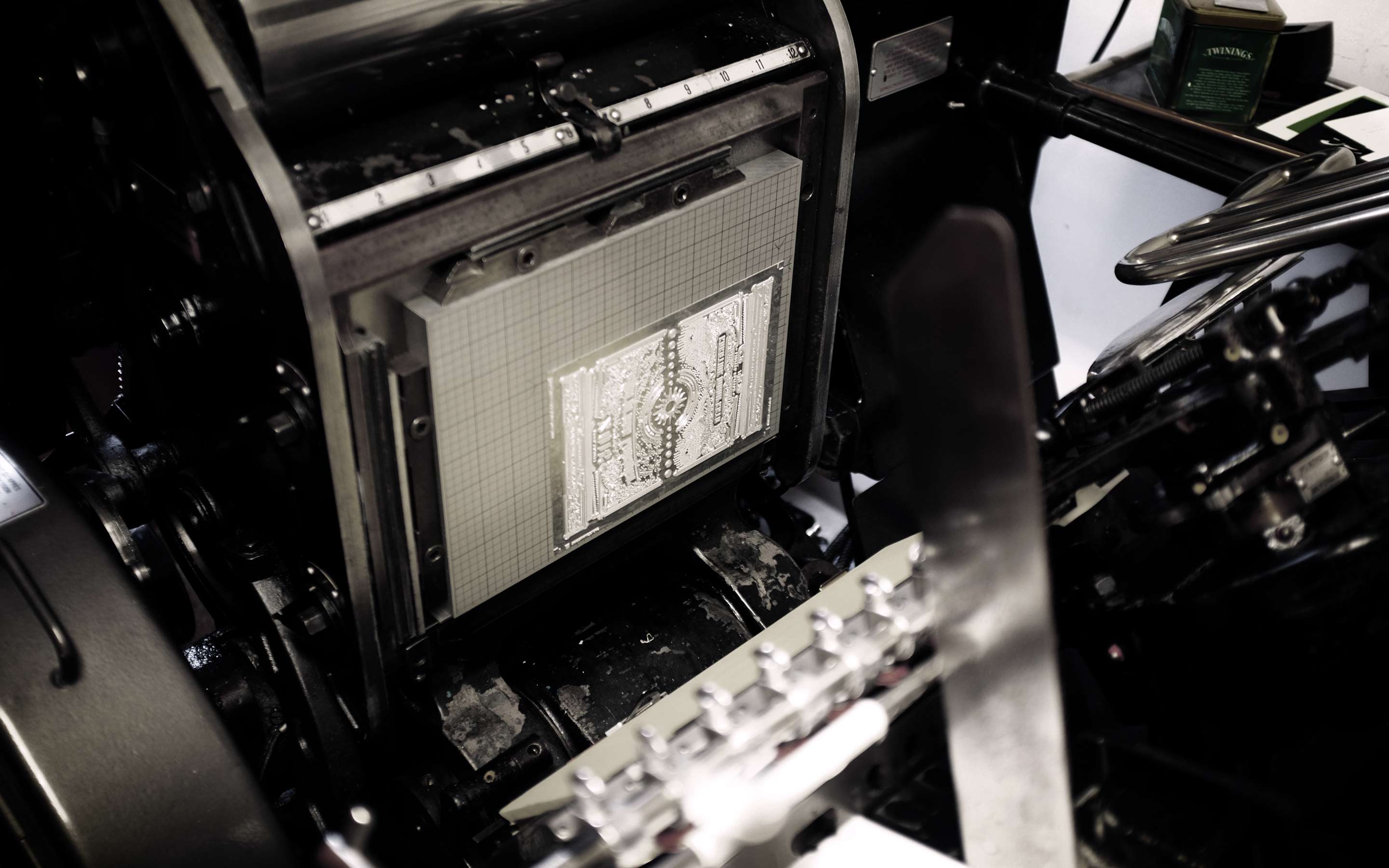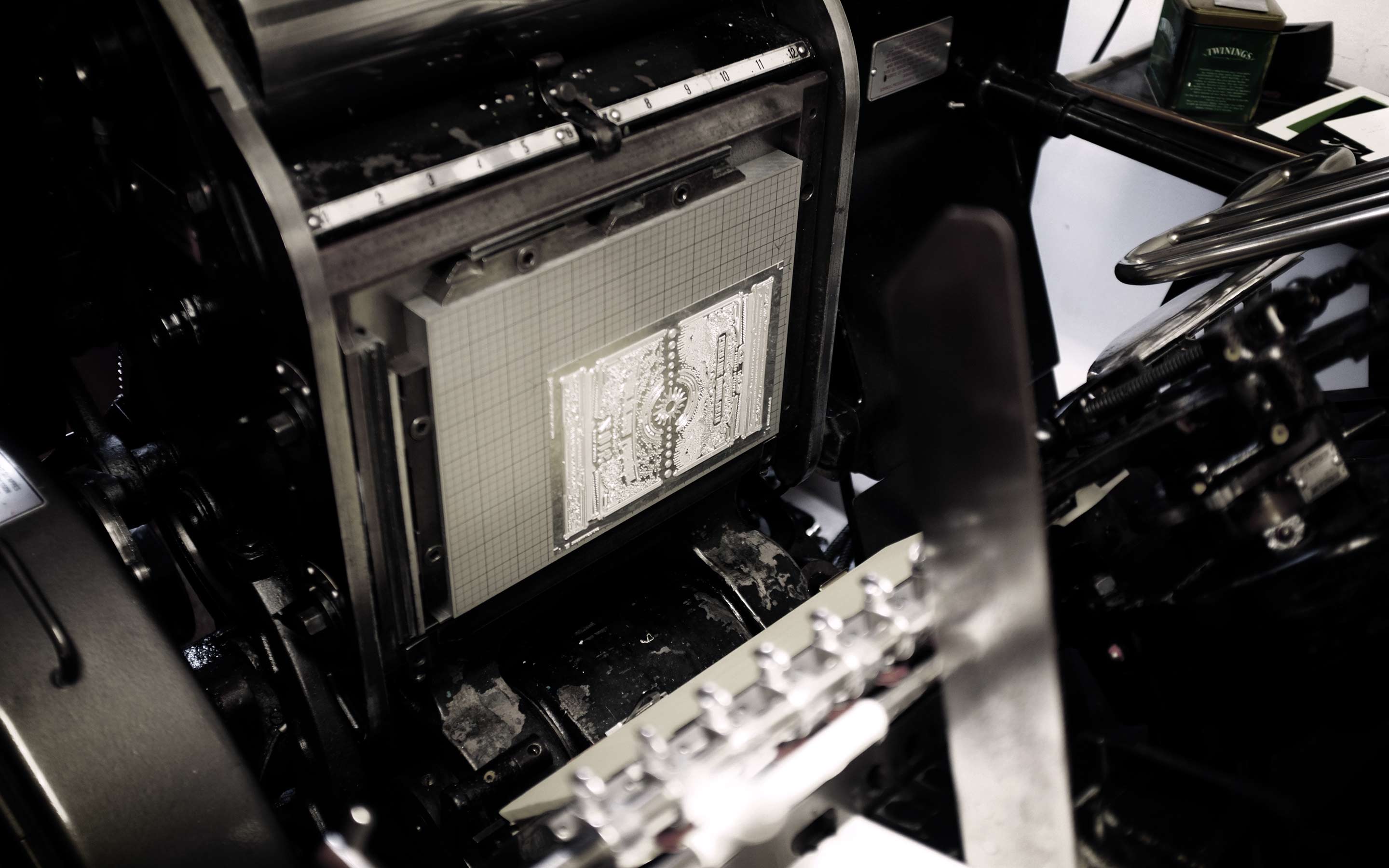 Joe White design the front cover and other creatives the inside pages : Andy Luce, Matt Stevens, Reno Orange, Simon Walker and Christel Loop. I also work with a french printer this time, Studio pression, a passionate who went to letterpress printing... after he discovers the first edition of the calendar ! For this edition, we tried a glow in the dark ink on the cover for the first 100 copies.