ABOUT
Fabien Barral is a happy graphic designer whose innovative and unique designs attract clients from around the world. He runs the Mr Cup blog, a popular online venue for graphic designers. He learned his trade as an agency art director, working on projects for large corporations. For him, relationships and exchange of ideas are the most important elements to achieve a project. In parallel to his commissioned projects, he develops his own products to express his passion of type: letterpress calendars, wall stickers, posters...
In 2012, he moved with his family to Thailand then to Bali to see what life can offer and share experience with other designers. There he met craftsmen to work with them on wood products... After a year and a half of this hobo life, he got back to France and created two magazines: Niépi, with his wife Frédérique, about the gluten-free way of life, and Walter, to share inspiring creative stories. In 2015 he moved to the very inspiring Arles city. There he found a studio and develop new projects such as playing cards.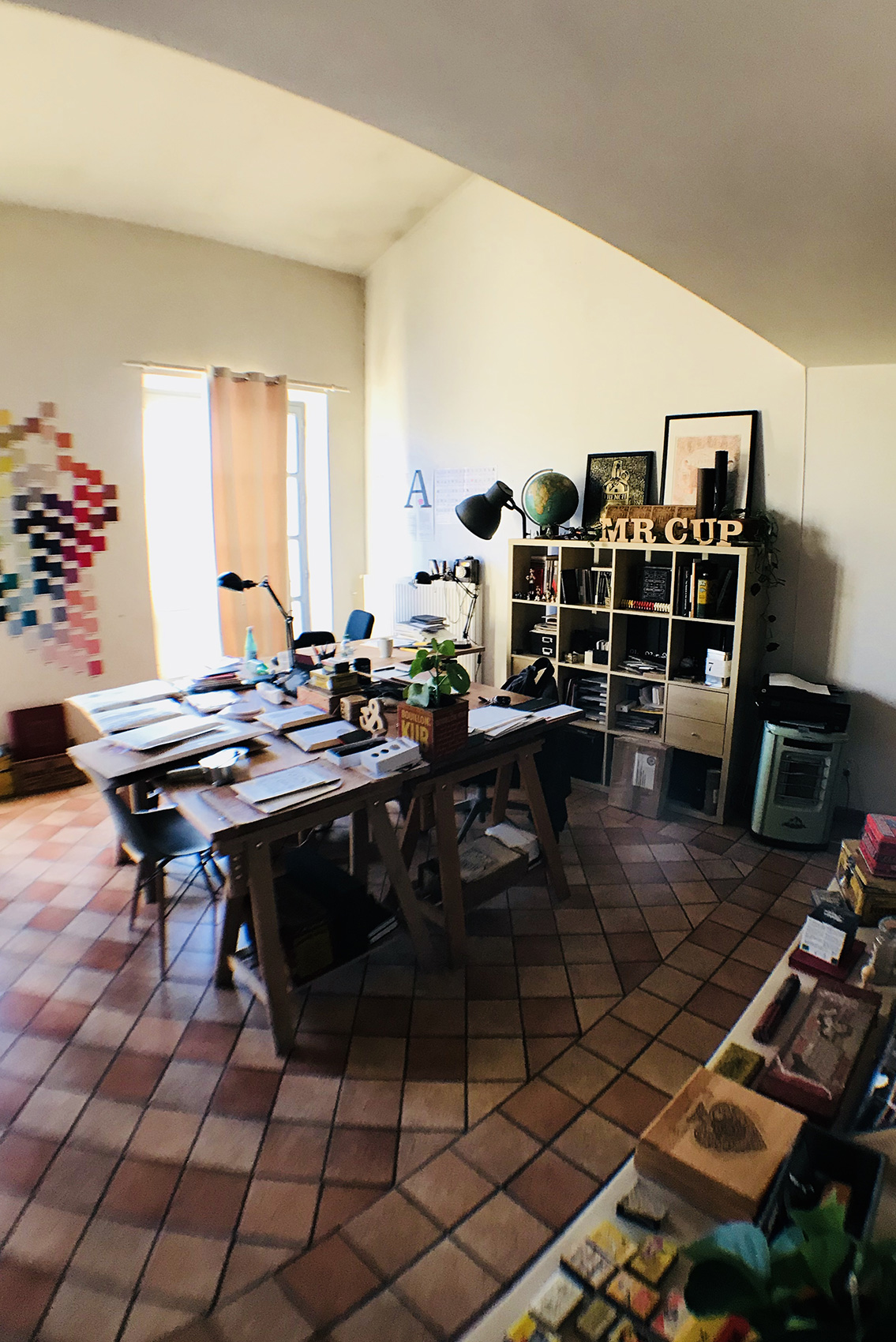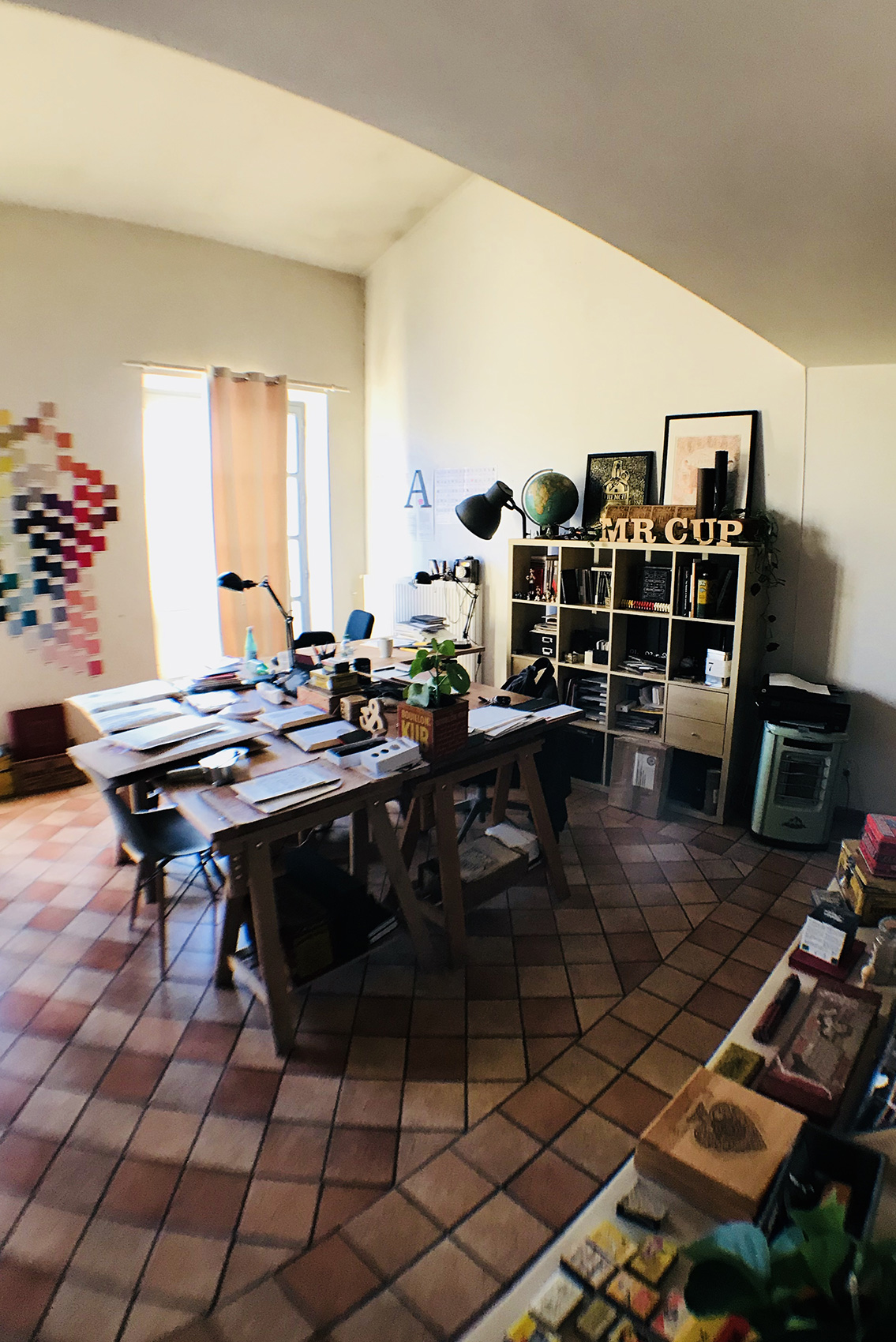 —
« The best designers are the one who find the good clients ».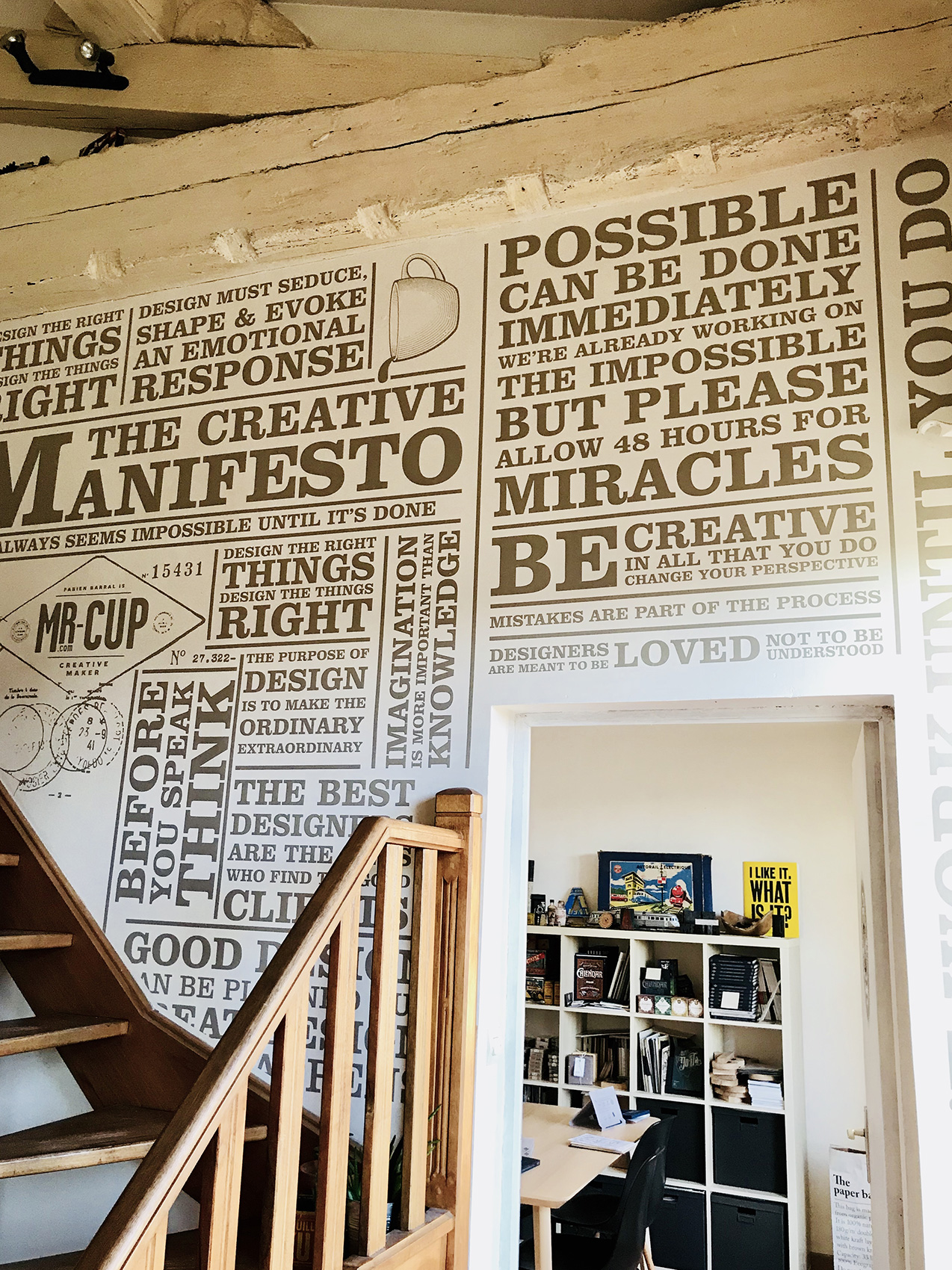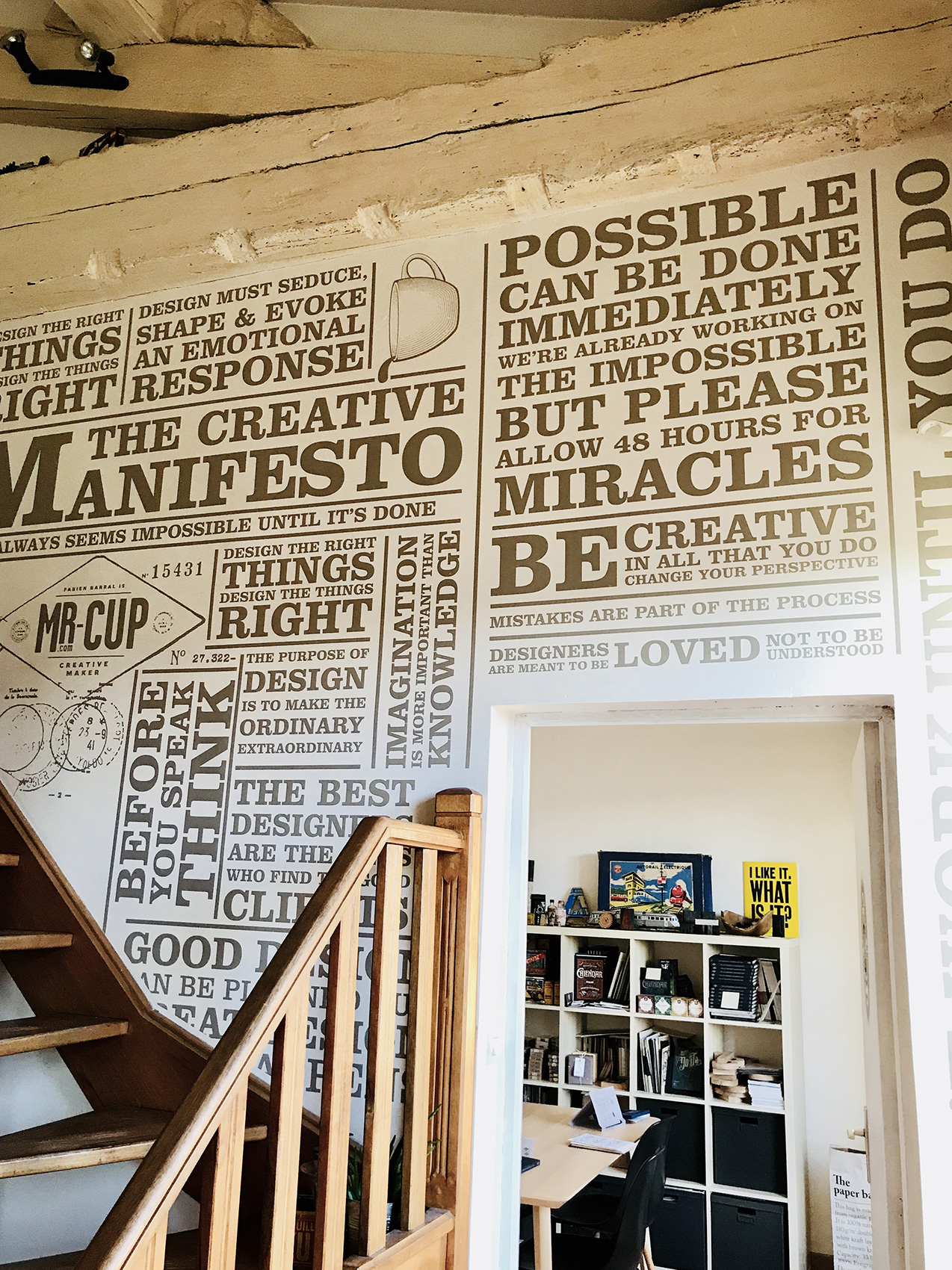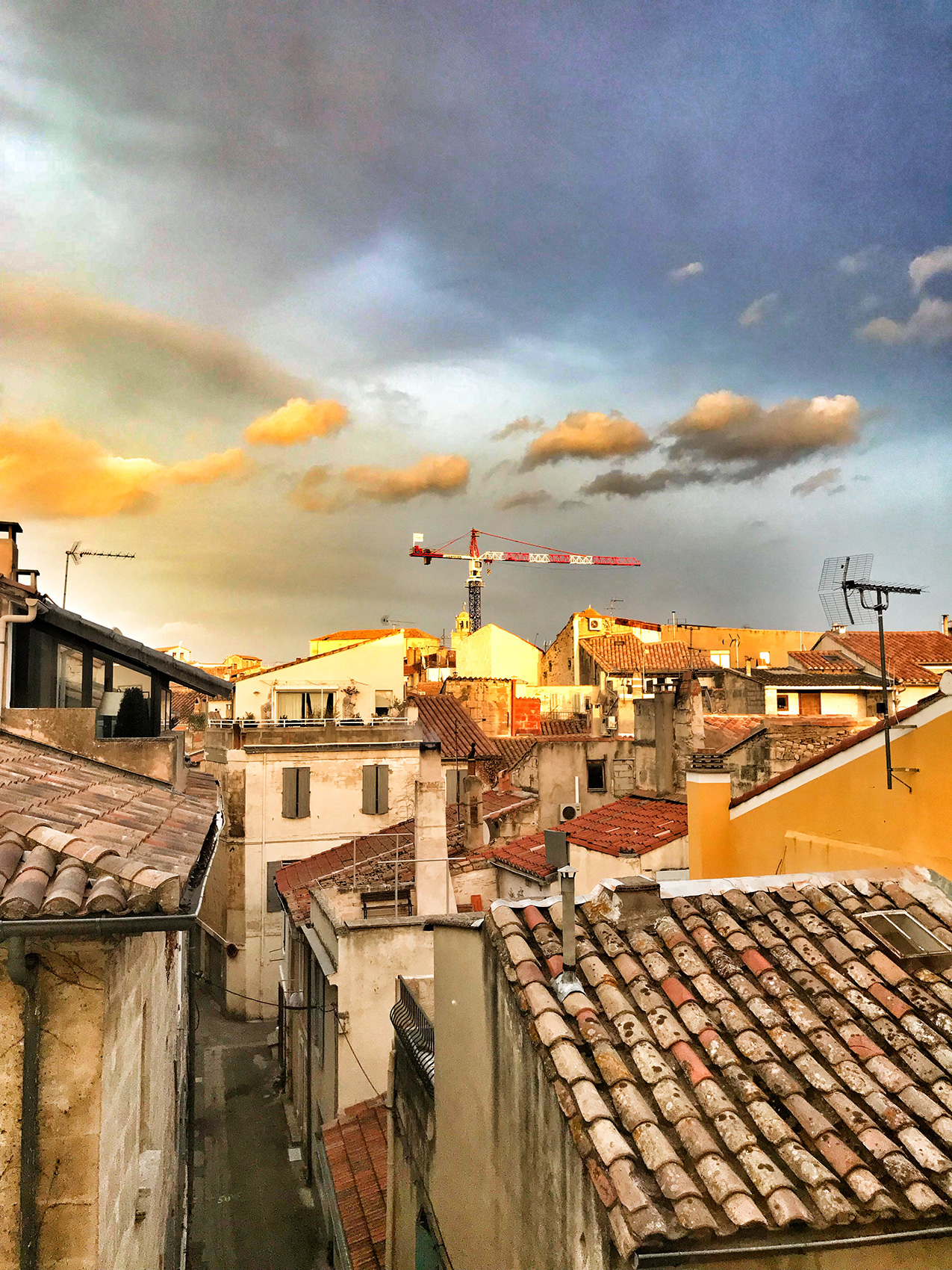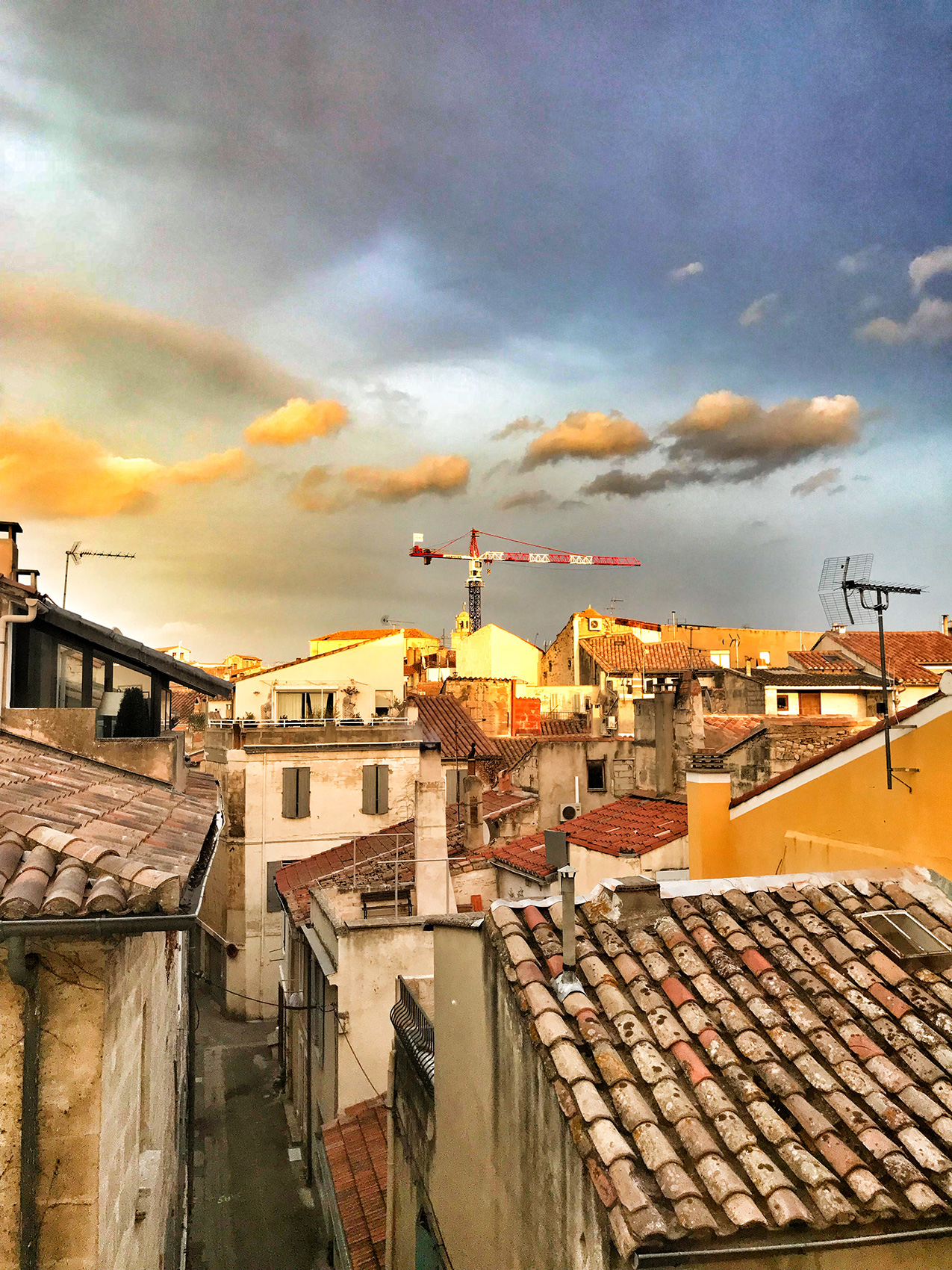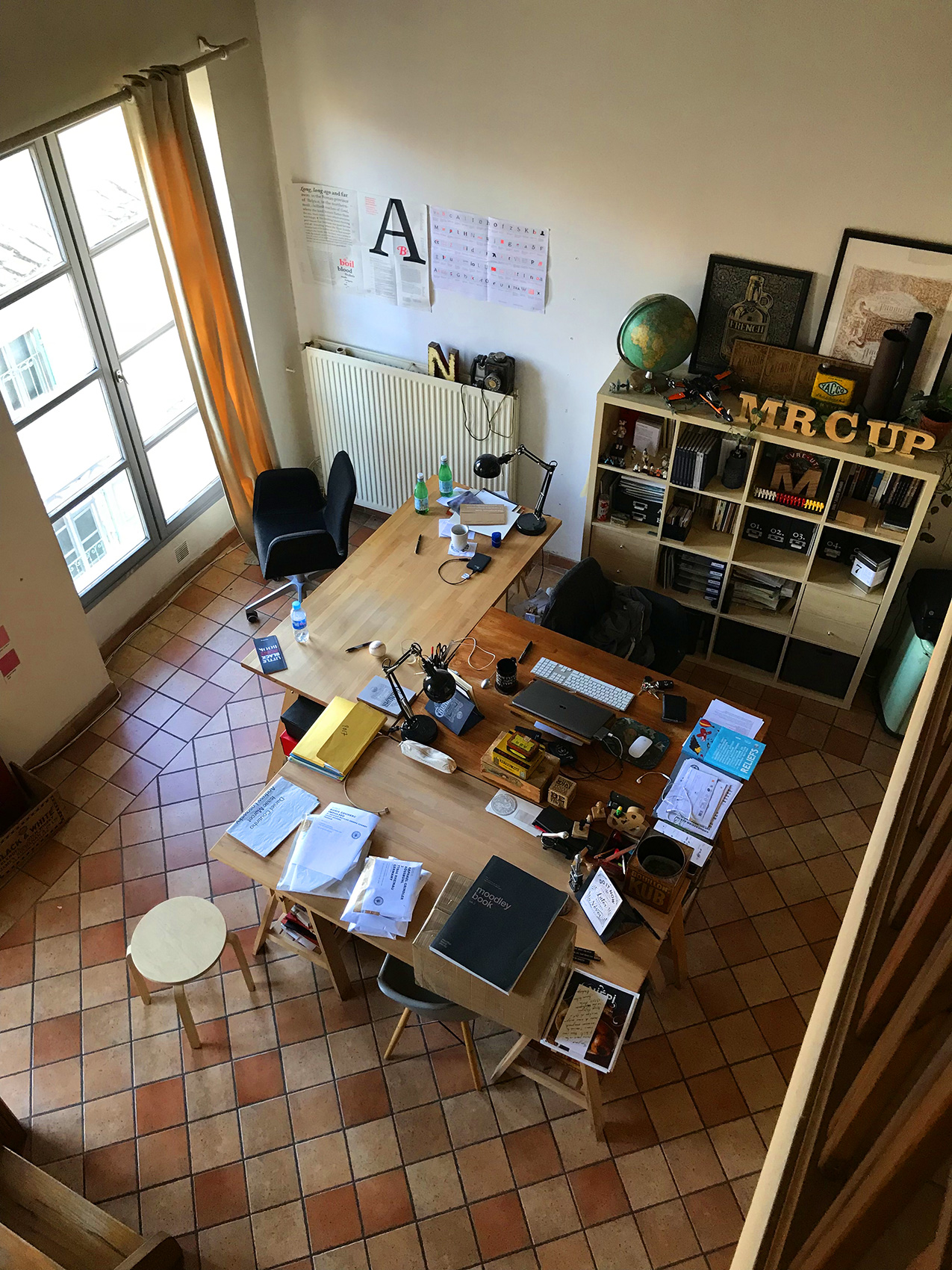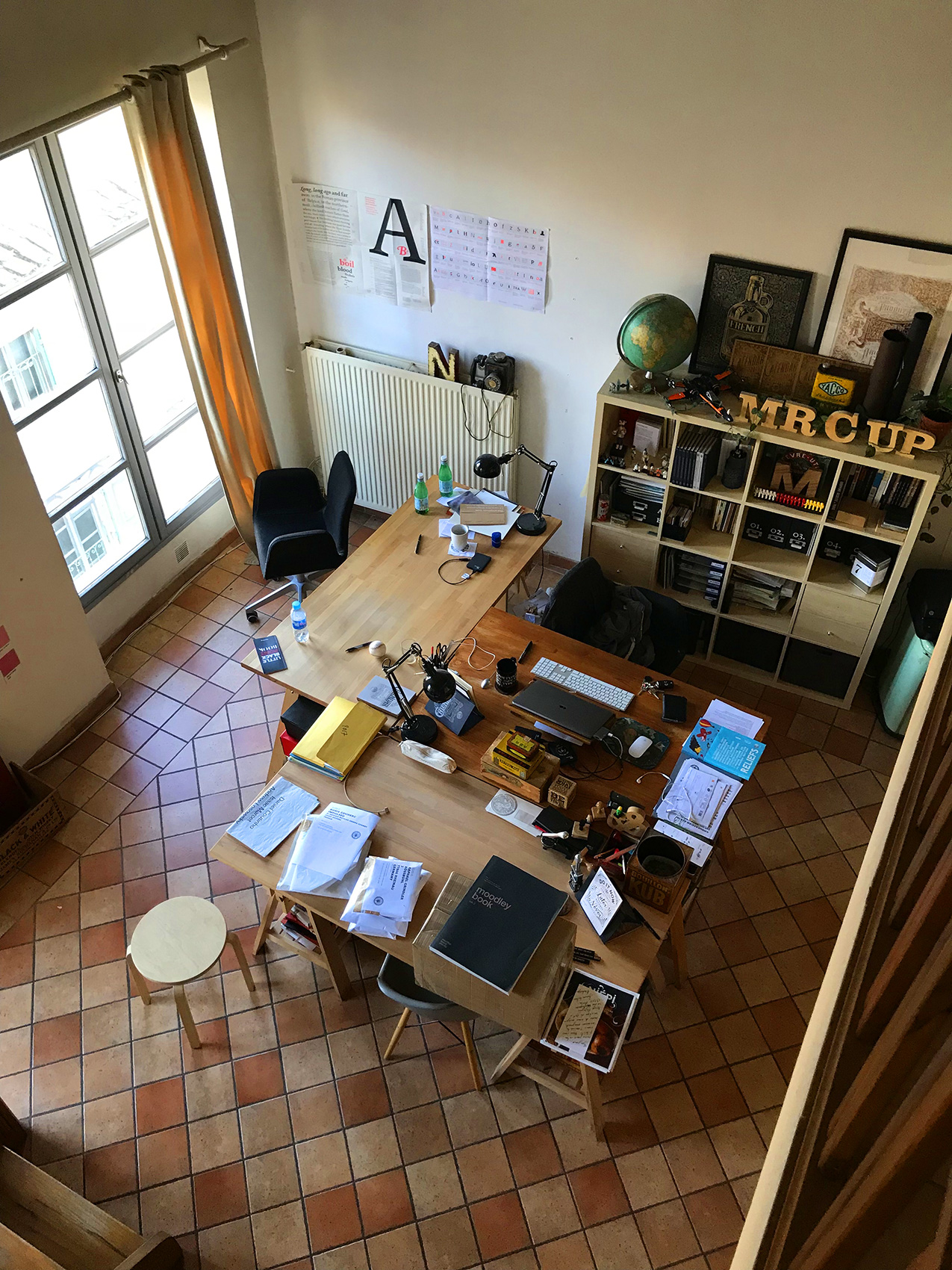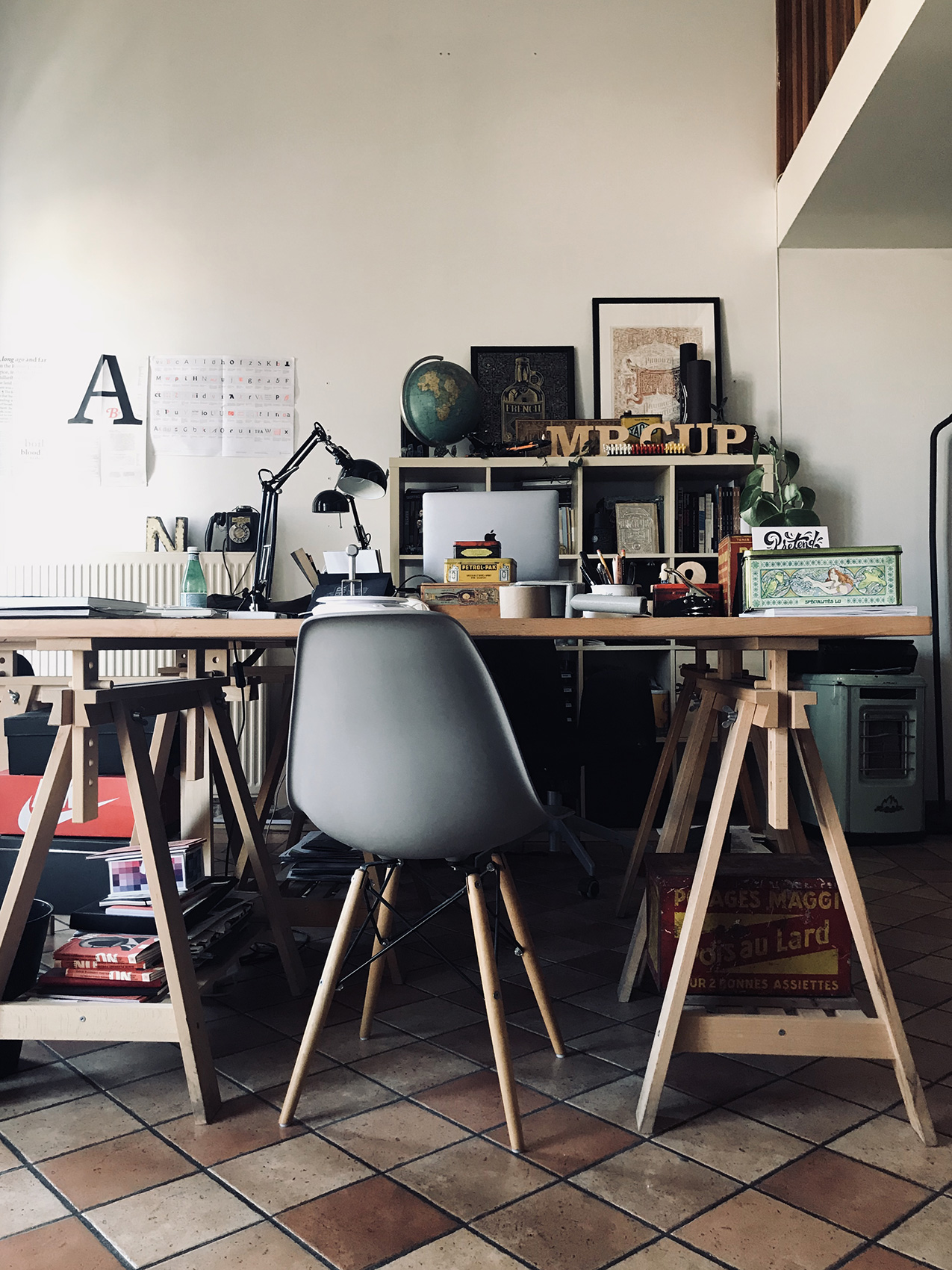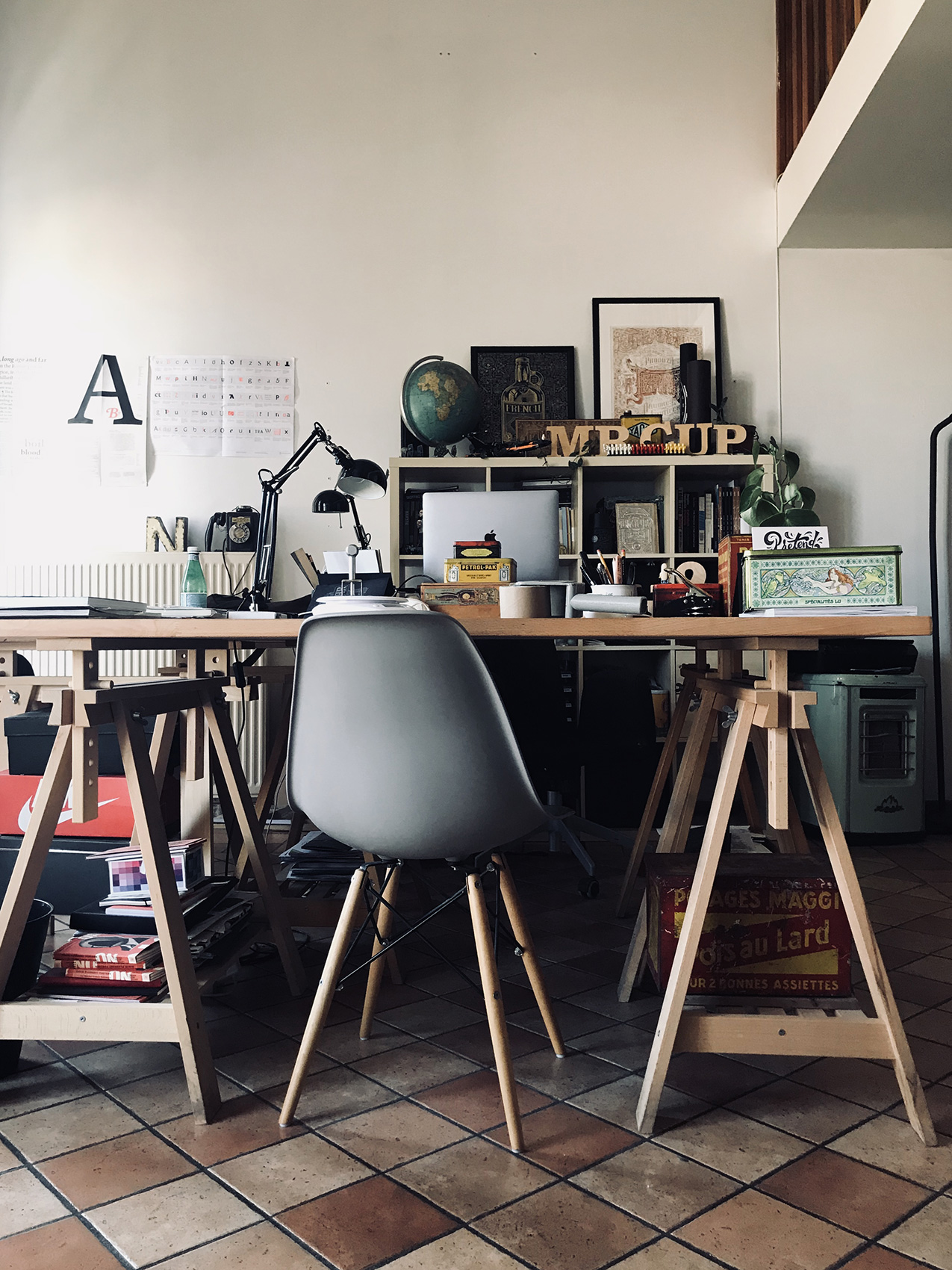 Le Studio Mr Cup est l'espace de création fondé à Arles par Fabien Barral.
Fabien est un graphiste heureux dont le travail innovant et l'approche de la communication attire des clients du monde entier. Le blog Mr Cup, un site populaire dans le monde du graphisme, c'est aussi lui ! Il a fait son apprentissage en agence, en tant que directeur artistique, en travaillant sur des projets pour de « grands » clients. Mais pour lui, la relation et l'échange d'idées sont primordiaux pour l'aboutissement d'un projet. En parallèle des ses commandes clients, il a développé ses propres produits pour exprimer sa passion de la typographie : calendriers en letterpress, stickers muraux, posters…
En 2012, il part vivre en famille en Thaïlande, puis à Bali, pour voir ce que la vie peut offrir et partager son expérience avec d'autres designers. Il y rencontre des artisans pour travailler des produits en bois. Après un an et demi de vie de bohème, il est de retour en France et crée deux magazines : Niépi, avec sa femme Frédérique, pour une vie sans gluten, et Walter, pour partager des histoires de créatifs inspirants. En 2015 il aménage dans la ville créative d'Arles. C'est là qu'il trouve son studio et commence à créer de nouveaux produits comme le jeu de cartes Ephemerid.
It looks like you either have no or a wrong access token.
Please go to Semplice -> General Settings and setup your access token.
Error Message from Instagram: The access_token provided is invalid.
[unex_ce_instagram id="content_q8lo9zzxm" count="8" span="span3" is_fluid="no" remove_gutter="yes" target="dribbble" random="disabled"][/ce_instagram]